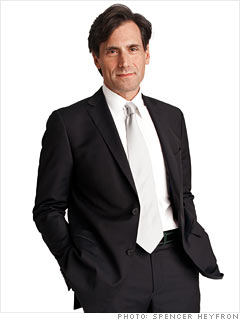 Steve Romick manages the high-performing Crescent fund for First Pacific Advisors.
We have a large position in Ensco, a contract driller that works in shallow and deep water. We believe the economics for offshore drillers will be better than for the land drillers.
The company has a great balance sheet and a smart and very tax-sensitive management. It recently announced that it will be moving its domicile to the U.K., which could save it 10% to 15% on taxes.
You can use gold as insurance against both inflation and a declining U.S. dollar, and there are ways to do it without buying coins or mining stocks. There are less traditional ways to add protection to your portfolio.
For example, you could put on a bull call spread: Sell the July 2011 call tied to the ETF for gold, the SPDR Gold Trust, with a $2,000 strike price, and at the same time buy a call with a $1,500 strike at the same maturity.
You would capture as profit -- less the premium you pay for the calls -- the price movement of gold above $1,500 an ounce with a cap of $2,000. Unlike owning the metal outright, you'd have a small downside -- the price of the calls -- and you could make 19 times your money if gold were to reach $2,000 an ounce.
NEXT: Jason Trennert