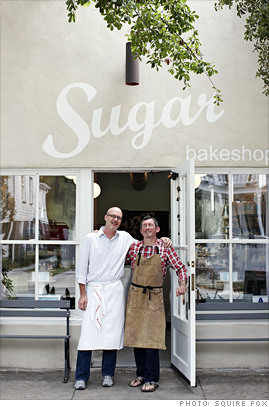 North and South meet at
Sugar Bakeshop
, where two former New York City architects -- Bill Bowick and David Bouffard -- have been winning hearts and satisfying everyone's sweet tooth since 2007 with their ginger molasses cookies, almond buttercream cupcakes and seasonal fruit tarts. In their first year of business, the pair snatched a spot on
Bon Appétit's
"Best of the Bakeshops" list.
Don't leave town before having lunch or dinner at
Cru Café
. Chef and owner John Zucker has been serving "upscale comfort food," such as fried green tomatoes with toasted corn and pepper relish, on the main floor and porch of this 18th-century home since 2002. Like the rest of Charleston, the place feels so comfortable that you'll find it hard to leave.
More galleries