You've made it through the layoffs; now it's time to invest in yourself.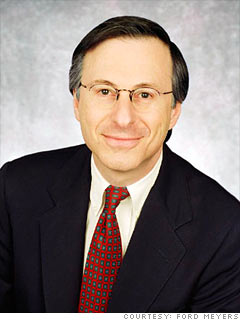 Ford Myers is a career coach in Haverford, Pa.
Some people have a love-hate relationship with networking. For others, it's hate-hate. Who has the stamina to spend all that time trading business cards with strangers? And does your adult life really have to feel so much like freshman year?
The key is to not think of networking primarily as socializing. Champion networkers say it's not about working the room but offering something tangible. So instead of just milling about at an industry event, lend a hand with the organizing or maybe give a speech. Consider taking a leadership position in a professional group (the competition may not be as stiff as you think). Look for opportunities to advance someone else's career - and start long before you need a hand yourself. "You help enough people get what they want, you'll get what you want," says Ford Myers, a career coach in Haverford, Pa.
Shy? Sending e-mail updates or using networking sites like LinkedIn lets you connect without small talk.
Strategy:
Be generous with your knowledge, contacts and job tips. People will remember.
NEXT: Consider being your own boss
Last updated February 02 2009: 5:54 AM ET
Email
|
Print
|

Digg this story
|

RSS