You've made it through the layoffs; now it's time to invest in yourself.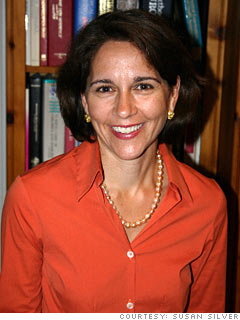 Susan Silver founded Argentum Strategy Group, a marketing consultancy in Chicago
Figure there's a consulting gig in your future? Maybe you fantasize about working for yourself as you ease into retirement. Or perhaps it's Plan B if you get the ax. Consulting can be a decent second act, but it takes a lot of realistic thinking.
You can lay the groundwork now. Get your name known outside your company while you still enjoy the glow of being with a brand-name employer. Moonlight on a project or two, maybe subcontracting through another consultant. Susan Silver, 45, who started her Chicago marketing consultancy in 2006, advises saving up six months' worth of living expenses. "Knowing I would be okay was very important," she says.
Finally, remember that consulting requires you to be a marketer, not just an expert. "I have to be selling every day," says Matt Bud, an executive staffing consultant in Weston, Conn. and chairman of the Financial Executives Networking Group. (For more crucial advice, see "
The Would-Be Entrepreneur's Handbook
.")
Strategy:
Before you make the break, start to hoard cash. It will reduce your anxiety level.
NEXT: Don't be afraid to step backward
Last updated February 02 2009: 5:54 AM ET
Email
|
Print
|

Digg this story
|

RSS