These four strategies can save you some serious cash when Uncle Sam comes knocking.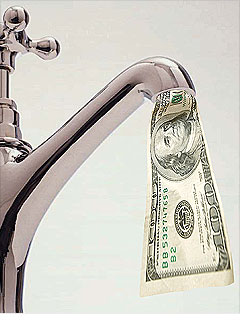 Strategy:
Stop making retirement-plan withdrawals.
The IRS used to require retirees age 701/2 or older to take annual withdrawals from the money in their traditional IRAs or 401(k)s - and pay income tax on them. This rule forced a whole lot of people to sell at the worst possible time: when their investments had been mauled by the bear.
But a new law suspends those required minimum distributions for 2009. That lets your money keep growing tax-deferred if the market recovers, which could save you serious coin.
NEXT: For: Investors
Last updated April 17 2009: 8:38 AM ET
Email
|
Print
|

Digg this story
|

RSS