Residents who live in these 25 growing towns see their incomes go the furthest.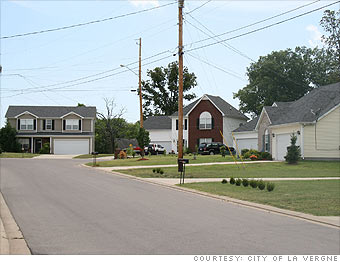 Median home price: $120,000
Median family income (per year): $71,312
This suburb of Nashville is one of the fastest growing cities in Tennessee.
With three interstates surrounding the city and the nearby Nashville airport, Lavergne is ideal for those who like to travel. Its accessibility also makes it popular with major corporations like Ingram Books, Bridgestone/Firestone and Whirlpool, all of which have a presence in Lavergne.
Real estate is affordable and the city offers a variety of shopping and dining options. --B.R.

See complete data and interactive map for La Vergne

NEXT: Derby, KS

Last updated July 14 2009: 5:38 PM ET