Especially in a tough economy, plentiful job opportunities are key to making a great place to live. These 25 counties have experienced the most job growth over the last eight years.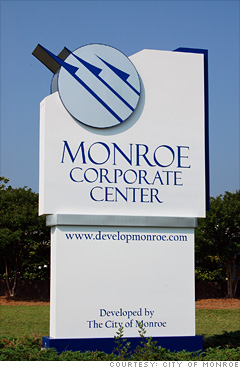 Towns include:
Indian Trail
,
Stallings
Job growth (2000-2008):
57.5%
For an area called Union, there is a division between the eastern and western parts of the county. Situated just 4 miles from the city limits of Charlotte, the west side is densely populated with residential housing, chain restaurants and big-box stores, while the east is mostly rural with abundant available land.
But that's about to change. A 5,000-acre business industrial park in east Union is already in the works and grants are available for companies that commit to bring jobs to the county. While a large portion of residents still commute to Charlotte for work, 83,000 are employed within Union, mostly in manufacturing. Top employers include Tyson Farms and metal manufacturer ATI Allvac.
NEXT: Hamilton County, IN