Especially in a tough economy, plentiful job opportunities are key to making a great place to live. These 25 counties have experienced the most job growth over the last eight years.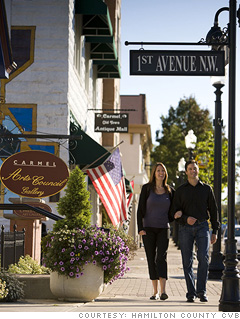 Towns include:
Westfield
,
Noblesville
Job growth (2000-2008):
56.8%
Luxury lakefront homes, art galleries, farmers markets and wineries help make Hamilton County the "Beverly Hills of Indiana."
Some residents commute to Indianapolis for work but more businesses have been moving to Hamilton to tap into the highly educated labor pool there. Conseco Insurance, Sallie Mae and time-share giant RCI are among the county's largest employers with mostly executive and managerial positions.
NEXT: St. Johns County, FL