Especially in a tough economy, plentiful job opportunities are key to making a great place to live. These 25 counties have experienced the most job growth over the last eight years.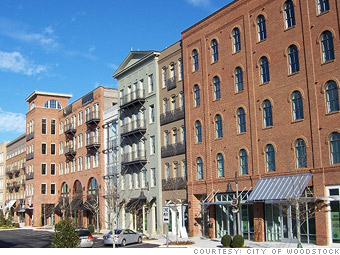 Towns include:
Woodstock
,
Canton
Job growth (2000-2008):
52.4%
Life in Cherokee County is pretty peachy. Close proximity to Atlanta, good schools, low taxes and an abundance of green space has driven the influx of families from other parts of the state.
Now the county board of commissioners is hard at work courting more business to the area as well. Plans for a new regional hospital and several large shopping centers are already underway, which will create roughly 10,000 jobs, according to Buzz Ahrens, chairman of the Cherokee County Board of Commissioners. But chicken producers like Pilgrim's Pride and Hill Parts remain the county's bread and butter.
NEXT: Scott County, MN