Especially in a tough economy, plentiful job opportunities are key to making a great place to live. These 25 counties have experienced the most job growth over the last eight years.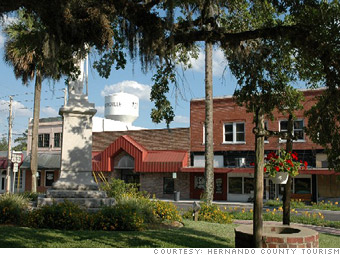 Towns include:
Spring Hill
Job growth (2000-2008):
51.5%
Hernando County likes being man in the middle. Nestled on Florida's fast-growing west coast, 45 miles north of Tampa, 50 miles west of Orlando and 100 miles south of Gainesville, the region is prime real estate for companies in the logistics business. The county is home to one of Wal-Mart's largest distribution centers, as well as over 100 other aviation, manufacturing and transportation-related businesses.
A newly adopted business incentive program aims to bring even more businesses to the county with enticements like expedited permitting and funding for job training programs. Recently, HealthSouth and Neubert Aero announced plans to expand there.
NEXT: Dallas County, IA