Especially in a tough economy, plentiful job opportunities are key to making a great place to live. These 25 counties have experienced the most job growth over the last eight years.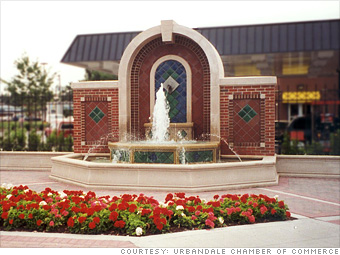 Towns include:
Urbandale
,
Clive
Job growth (2000-2008):
51.4%
Don't be confused. Dallas County, Iowa, is some 700 miles north of the Big D in Texas. But it's just to the west of Des Moines, and gets a lot of spillover business from Iowa's largest city. Back in the day that might have meant work in a feed lot or factory floor, but now it's likely to be in insurance, finance or healthcare.
Wells Fargo is the county's largest employer, followed by Farm Bureau Insurance and a host of health-related companies. But the past is still alive in Dallas County -- Tyson Fresh Foods employs over 1,200 people at a port processing plant.
NEXT: Will County, IL