Especially in a tough economy, plentiful job opportunities are key to making a great place to live. These 25 counties have experienced the most job growth over the last eight years.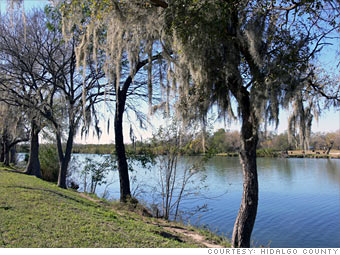 Towns include:
McAllen
Job growth (2000-2008):
50.6%
Hidalgo County may not rival Houston in numbers, but don't tell that to its residents. Abutting the Mexican border along the Gulf of Mexico, Hidalgo is home to 750,000 people and counting. It's one of the fastest growing counties in the United States, and is the seventh most populous in Texas.
The biggest employers are in education, health care and government, and the county plans on growing those industries. The University of Texas has plans to expand in the area, and local officials hope to attract a medical school as well.
The area isn't without a manufacturing base either: Scores of manufacturing and assembly facilities both large and small, known as
Maquiladoras
, dot both sides of the border.
NEXT: Lee County, FL