Especially in a tough economy, plentiful job opportunities are key to making a great place to live. These 25 counties have experienced the most job growth over the last eight years.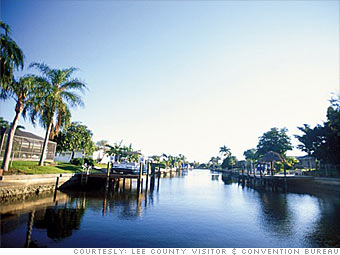 Towns include:
Estero
,
Cape Coral
,
Iona
,
Bonita Springs
,
Villas
,
Cypress Lake
Job growth (2000-2008):
50.6%
Jetsetters may already be familiar with the white sand beaches of Sanibel and Captiva, but Lee County has a lot more to offer than just sun and surf.
Each year, an influx of young workers contribute to the county's 290,000-person labor force, and a new initiative is aiming to provide jobs for all of them. Lee County has been working hard to lure new employers to the area with affordable commercial real estate, low corporate taxes and tax incentives. Information technology firm Gartner, Inc. and Paramount Transportation Logistics Services have both recently announced plans to expand around Fort Myers.
NEXT: Webb County, TX