Especially in a tough economy, plentiful job opportunities are key to making a great place to live. These 25 counties have experienced the most job growth over the last eight years.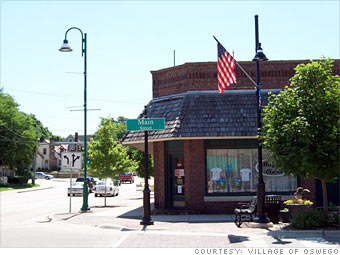 Towns include:
Yorkville
,
Oswego
Job growth (2000-2008):
83.4%
Kendall County's population spike has brought more restaurants, retailers and big-box stores like Home Depot and Wal-Mart to the quiet Chicago suburb.
While many Kendall County residents still commute to the city for work, there are an increasing number of opportunities in the area for trade professionals, such as construction workers, truck drivers and heavy equipment operators.
One of the county's largest employers is equipment maker Caterpillar, but professional jobs in health care are also on the rise, thanks to the new Rush-Copley Healthcare Center in Yorkville.
NEXT: Loudoun County, VA