Especially in a tough economy, plentiful job opportunities are key to making a great place to live. These 25 counties have experienced the most job growth over the last eight years.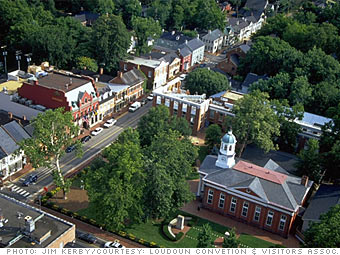 Towns include:
Leesburg
Job growth (2000-2008):
76.9%
With seven charming historic towns, 25 wineries and a location just 25 miles from Washington, D.C., this affluent county has attracted the likes of President John F. Kennedy and Tom Cruise -- who was recently seen shopping for real estate.
But Loudoun is more than just a pretty place to live -- it also offers shorter commutes. Despite its proximity to D.C., about half of its highly educated population work within the county lines. Dulles International Airport, and its surrounding infrastructure, has paved the way for other major employers, including Verizon Business, America Online and several defense contracting companies.
NEXT: Douglas County, CO