Especially in a tough economy, plentiful job opportunities are key to making a great place to live. These 25 counties have experienced the most job growth over the last eight years.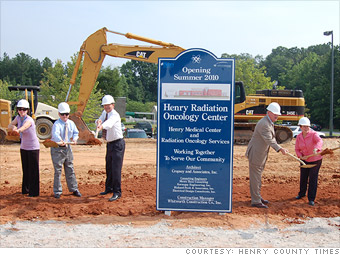 Towns include:
McDonough
,
Stockbridge
Job growth (2000-2008):
60.5%
Opportunities in Henry County are revving up, and it's not just because The Atlanta Motor Speedway, located in Hampton, contributes half a billion dollars to the region each year.
The largely suburban community outside of Atlanta has benefited from its close proximity to the city and the Hartsfield-Jackson Atlanta International Airport.
The public school system is by far the county's largest employer, with 4,500 employees, followed by the local government.
NEXT: Lake County, FL