Seeking a sugar daddy (or sugar-mama)? Follow the money to these towns and cities, where affluent young professionals are abundant.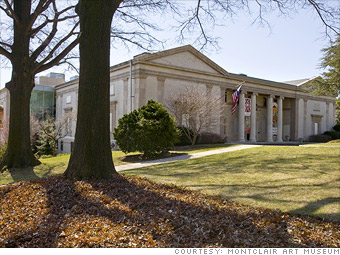 Population: 36,578
Single: 31.0%
Median family income: $127,821
Find that sophisticated someone in Montclair, a New York City suburb that's teeming with art galleries. Stroll around the galleries and impress other art aficionados with your witty observations. Occasional gallery walks hosted by the Montclair Gallery Association include cheese and wine to help lubricate conversation. At night, get in the mood with jazz music at a laid back lounge or enjoy a beer and some hearty food at a local pub. Then head over to a club, where you can sip martinis and make eyes at your latest love interest across the dance floor.
See complete data and interactive map for Montclair
NEXT: Lisle, IL
Last updated July 13 2009: 7:59 AM ET