Seeking a sugar daddy (or sugar-mama)? Follow the money to these towns and cities, where affluent young professionals are abundant.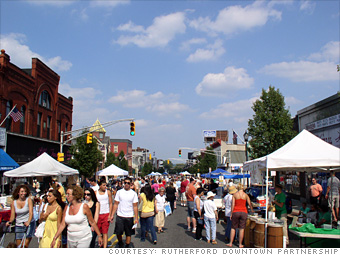 Population: 17,620
Single: 29.7%
Median family income: $101,405
Pick up a preppy Wall Street type while rowing on the Passaic River -- the river's smooth water draws rowing enthusiasts from New York City as well as from the Rutherford area. Try to get in the water before work, when young professionals are most likely to be there. After work, head downtown for a bite. There are no bars in Rutherford, but you can BYOB to any restaurant in town. Sports fan? Head over to the Meadowlands sports complex for a Giants game or a day at the races.
See complete data and interactive map for Rutherford
NEXT: Dobbs Ferry, NY
Last updated July 13 2009: 7:59 AM ET