Seeking a sugar daddy (or sugar-mama)? Follow the money to these towns and cities, where affluent young professionals are abundant.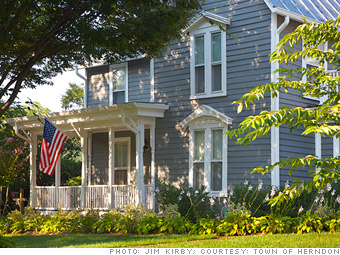 Population: 21,885
Single: 33.2%
Median family income: $109,217
You're likely to snag a tech whiz in Herndon: AOL, Accenture, Oracle, Microsoft and Verizon all have offices nearby in the area known as the Dulles Technology Corridor. Flirt with gym buffs at the health club or meet a fellow music fan at a jazz bar. On any given night at the local bars, you might encounter a trivia game, open mic night, a poker tournament or DJs and dancing.
See complete data and interactive map for Herndon
NEXT: Irvine, CA
Last updated July 13 2009: 7:59 AM ET