Holmdel, N.J., residents pull in more than $159,000 a year. Which other places in our Best Places database have high incomes?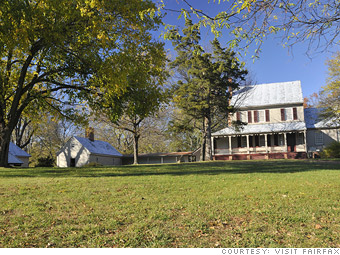 Population: 46,708
Median family income (per year): $132,603
Median home price: $360,425
It bears the same name as a town in France, but this bedroom community just outside Washington D.C. is a distinctly American town that allows its wealthy residents to work and play in style.
Once the site of the Battle of Chantilly during the American Civil War, the historical area features expansive million-dollar homes surrounded by private and public golf clubs. Blue chip companies such as Boeing, General Dynamics and Lockheed Martin are among the prominent employers in the area, which also boasts some of the best public schools in the country.

See complete data and interactive map for Chantilly

NEXT: Greenburgh, NY