Holmdel, N.J., residents pull in more than $159,000 a year. Which other places in our Best Places database have high incomes?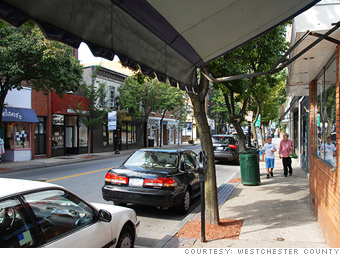 Population: 90,178
Median family income (per year): $131,619
Median home price: $575,000
This town takes the "Green" in "Greenburgh" very seriously. The town hall features solar panels, the new library is powered by geothermal heating and cooling systems and municipal employees drive electric cars.
There's one more thing that makes this wealthy community different. Members of the town board, including the town supervisor make a "house call" to any resident who has concerns or complaints.
Tudor houses and large estate abound in Greenburgh which is also the corporate home of yogurt giant Dannon. Celebrity residents once included jazz legend Cab Calloway.

See complete data and interactive map for Greenburgh

NEXT: Franklin Park, PA