Holmdel, N.J., residents pull in more than $159,000 a year. Which other places in our Best Places database have high incomes?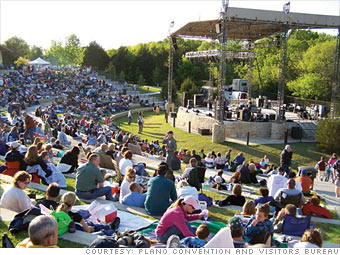 Population: 260,796
Median family income (per year): $121,988
Median home price: $201,842
This Dallas suburb is home to classic estates, Fortune 500 companies and a bucolic downtown, where brick streets wind along historic landmarks and upscale boutiques.
Plano has received a number of awards for safety and cleanliness, and residents have the highest median income of cities with a 250,000 population. Commuters and other city-slickers can hop on Dallas Area Rapid Transit for an easy, short ride to the metro area.

See complete data and interactive map for Plano

NEXT: Johnston, IA