Holmdel, N.J., residents pull in more than $159,000 a year. Which other places in our Best Places database have high incomes?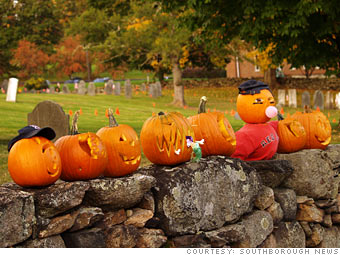 Population: 9,880
Median family income (per year): $148,297
Median home price: $455,000
The town of Southborough has undergone many transformations, evolving from a farming community to a factory town, and more recently, a landing pad for high-tech companies like EMC Corp.
Still, it's what you can expect of an old New England town -- winding scenic roads lined by stone walls, a white steeple church, a pre-revolutionary cemetery and two of the nation's oldest and most prestigious boarding schools.
Southborough's affluent residents are a mix of old and new money and include former Red Sox pitcher Luis Tiant.

See complete data and interactive map for Southborough

NEXT: North Potomac, MD