Holmdel, N.J., residents pull in more than $159,000 a year. Which other places in our Best Places database have high incomes?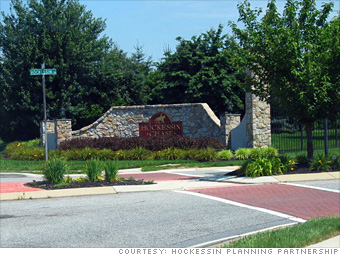 Population: 13,772
Median family income (per year): $137,998
Median home price: $408,000
The deep aroma of mushrooms still wafts through parts of Hockessin's pricey neighborhoods where million-dollar homes have replaced many of the old farms. Still, it's a must-have for town restaurants to serve at least one mushroom item on the menu.
This suburb of Wilmington calls itself a true bedroom community of wealthy professionals and academics, many of whom work in the financial or pharmaceutical industries. DuPont, AstraZeneca and the University of Delaware are the top area employers.

See complete data and interactive map for Hockessin

NEXT: Hermosa Beach, CA