Your car may not be new, but its gizmos can be - for as little as a few hundred bucks.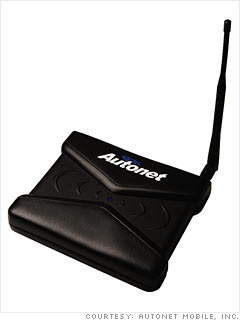 What new cars have:
Routers that grab a web connection over cellular networks and convert it to Wi-Fi, thereby connecting passengers' laptops, smartphones, and game devices. (Drivers, eyes on the road!) Chrysler was the first automaker to offer it; others are expected to follow.
How you can get it: Splurge:
Autonet mobile
$400 plus $29 a month
The same manufacturer that created the Chrysler add-on makes this aftermarket router, which produces a reliable Wi-Fi signal.
Pro installation required? Yes, for less than $100.
Steal:
none, yet
As of now, there's no economical way to get a PC online in the car. A smartphone is a workaround - if you have one and can put up with small screen size.
NEXT: 4. Navigate using connected GPS