Money picked the top 100. Now readers have their say: From fun festivals to natural beauty, they explain why their hometown should be the Best Place to Live.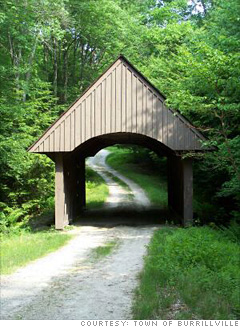 What makes it great:
Nearby forest
Nominated by: Steve Lavergne, 32, day trader
As you cross under that bridge and come out the other side, it's like entering another world. You are leaving behind all the stresses and anxiety of 2009. It probably looks the same as it did a hundred years ago in 1909....
Burrillville is an escape... from the fast-paced urban centers. Once you are surrounded by the fresh air, the natural landscape of the town, the freshwater, the sum of everything around you is indescribable...It makes you feel at one with nature, harmonious.

More galleries