In today's tight economy, who doesn't want to free up some cash? Trim the fat but not the fun from your budget - here's how.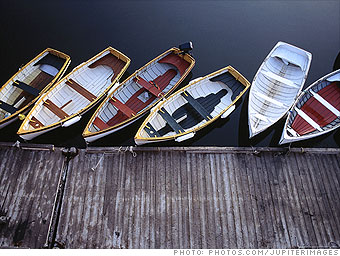 Monthly savings up to:
$297*
... and other child-care expenses by signing up for a flexible spending account, a valuable employee benefit that hardly anyone uses. The accounts, offered by 85% of large companies, allow you to use pretax dollars to pay up to $5,000 in caregiving bills (including day camp) for children under 13 and elders who are your legal dependents, in addition to $3,000 to $5,000 of your out-of-pocket health-care costs (your employer sets the limit).
But only 6% of eligible workers use the accounts for child care and 22% for medical costs, the consulting firm Mercer reports. What are you waiting for? The accounts offer the equivalent of 35% or more off on expenses you have to pay anyway.
NEXT: Save on your meds
Last updated August 17 2009: 9:37 AM ET
Note: Assumes the 28% bracket, 7.65% FICA, $5,000 in both accounts.