In today's tight economy, who doesn't want to free up some cash? Trim the fat but not the fun from your budget - here's how.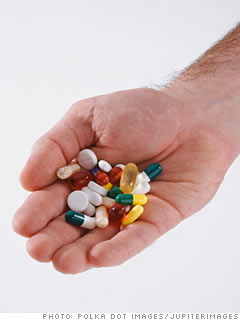 Monthly savings up to:
$22*
If you're taking pills for long-term medication, ask your doctor if you can buy your prescription at twice the potency you need and cut the pills in half. You'll commonly pay the same co-pay.
NEXT: Share the care
Last updated August 17 2009: 9:37 AM ET
Note: Based on average monthly co-pay of $43 for brand-name non-preferred drugs