In today's tight economy, who doesn't want to free up some cash? Trim the fat but not the fun from your budget - here's how.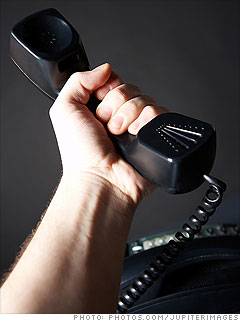 Monthly savings up to:
$145*
Eight out of 10 U.S. families pay too much for phone service, reports billshrink.com. Use one or more of these strategies to ensure yours isn't among them.
Take a message.
Teens who live at home average 1,742 texts a month. Switch to a family cell plan with unlimited texting.
Get smart.
College students text less than high school kids. Spring for a smartphone (like an iPhone) with unlimited data if your child agrees to a limited text and calling plan.
Drop the landline.
Some 20% of homes have only cellphones. Maybe yours should be one.
Add Mom and Dad.
Are your parents spending $30 a month for an emergency cell that just gathers dust? Instead, put them on your family plan, which will cost only about $10 a month.
NEXT: Don't be a snob
Last updated August 17 2009: 9:37 AM ET
Note: Based on AT&T plans, saving $22/mo. on texts, $55/mo. with smartphone; landline price of $48.