In today's tight economy, who doesn't want to free up some cash? Trim the fat but not the fun from your budget - here's how.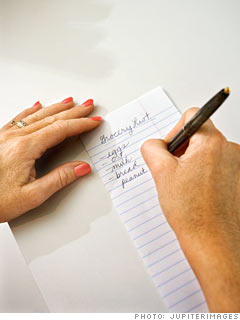 Making your spending limits concrete - by writing them down or even telling them to other people - can help you maintain self-control, says MIT behavioral economist Dan Ariely, author of
Predictably Irrational
. When you go into a grocery store with a list in hand, you're far less likely to stray and end up with a package of two dozen seasonally appropriate cupcakes. Also resist the urge to give in to impulse buys: Studies indicate that once you decide to buy something - anything - you will find it psychologically easier to buy even more. Researchers Ravi Dhar (Yale), Joel Huber (Duke), and Uzma Khan (Yale) call this the "shopping momentum effect."
NEXT: Don't get comfortable