In today's tight economy, who doesn't want to free up some cash? Trim the fat but not the fun from your budget - here's how.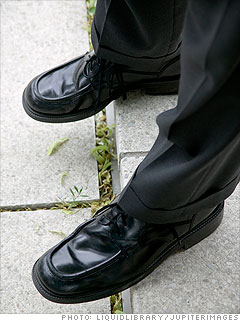 Monthly savings up to:
$55
Last year's Cole Haans are so ... in this year. Rather than shell out $150 or more each season to buy a new pair of good shoes, clean up last year's kicks. Your local shoe-repair shop will charge about $10 to fix worn-out heel tips for women. Men can get another year or more out of their dress shoes by replacing the rubber heel and the sole, says veteran cobbler Jim McFarland of Lakeland, Fla. Cost: about $50. If the lady of the house buys four pairs of shoes a year, and the man buys one (at $150 each), you'd save more than $50 a month.
NEXT: Twitter to save