In today's tight economy, who doesn't want to free up some cash? Trim the fat but not the fun from your budget - here's how.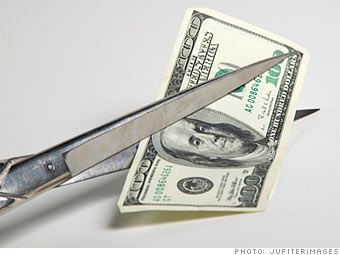 Monthly savings:
$46*
A well-placed threat -- er, negotiation -- can save you a bundle. Three places to cut:
Credit cards:
Call customer service and mention you're planning a balance transfer unless the issuer lowers your rate. Repeat up the chain of command until satisfied. This works best if you have a credit score of 750 or higher.
Cellphone:
New customer? Ask for an activation fee waiver -- you'll save $40. Already using the service? Tell the rep you're thinking about canceling -- usually good for 10% to 20% off.
Cable:
Find out what the new customer promo is and ask for it. Or threaten to dump cable for the phone company's TV service.
NEXT: Invest for less
Last updated August 17 2009: 9:37 AM ET
Note: Rate cut from 22% to 14%, $3,000 balance paid in two years; 20% off $75/month cell bill; recent cable promos.