In today's tight economy, who doesn't want to free up some cash? Trim the fat but not the fun from your budget - here's how.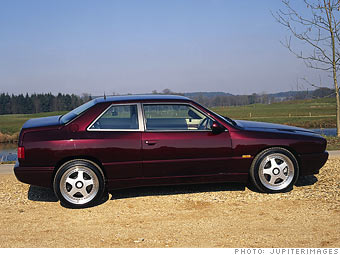 Monthly savings
: $50*
High auto policy prices will hit the road if you use a combination of these cost-cutting strategies.
Raise your deductible.
Going from $250 to $500 could save 7%. Jump to $1,000, and you'll save 14%.
Just say no to collision.
Got an older car? If it's worth less than 10 times what you'd pay in a year for collision (check at
kbb.com
), drop the coverage.
Dig for discounts.
Save up to 15% with breaks for safe driving records and good grades for teens.
Shop around.
Compare prices at
insweb.com
. You may get coverage at up to $300 less than you pay now.
Pay as you drive.
In 15 states, Progressive allows drivers to plug a device into their cars that monitors driving habits and miles. Possible savings: up to 30%.
NEXT: Break the bank
Last updated August 17 2009: 9:37 AM ET
Note: Estimated savings for a married couple with two cars in Edmonds, Wash., who raise the deductible from $250 to $1,000 and drop collision on one car.