In today's tight economy, who doesn't want to free up some cash? Trim the fat but not the fun from your budget - here's how.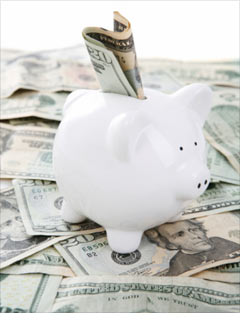 Monthly savings up to:
$3
Another good reason to switch to a smaller bank or credit union: The big boys (institutions with more than $20 billion in assets) charged $33.43 per overdraft, while the little guys (institutions with less than $100 million in assets) average $24.28. In fact, bigger banks charge fees that are 20% higher across the board, says economist and researcher Mike Moebs. Assuming four overdrafts a year, you'd save $3 a month with a modest-sized bank.
NEXT: Don't overinsure