In today's tight economy, who doesn't want to free up some cash? Trim the fat but not the fun from your budget - here's how.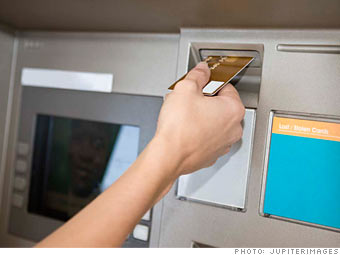 Monthly savings:
$14*
At $3 to $4 per withdrawal, those annoying out-of-network ATM fees can really add up. Three good ways to eliminate them: Use only your own bank's ATMs (the exercise will be good for you). Skip the ATM and get cash back when you're paying for groceries with your debit card. Or switch to an online bank that refunds all ATM fees. One good choice: Schwab Bank High Yield Investor Checking account (no minimum balance required). Bonus: You'll earn 0.75% interest.
NEXT: Pay in cash
Last updated August 17 2009: 9:37 AM ET
Note: Assumes four out-of-network withdrawals a month at average fee of $3.43.