In today's tight economy, who doesn't want to free up some cash? Trim the fat but not the fun from your budget - here's how.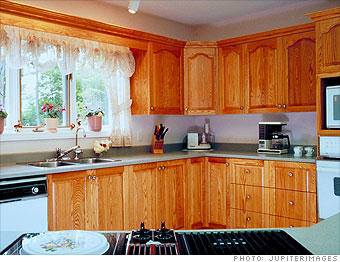 Renovating a home doesn't have to blow a hole in your pocket. Just follow these savings strategies.
Pipes
Keep plumbing and gas lines in the current location.
Kitchen
Refinish cabinets, don't replace them.
Appliances
Buy ones with slight dents or scratches, or last year's model.
Labor
Consider doing some of the work yourself (get savings estimates at
diyornot.com
)
NEXT: Stake out vampire appliances