In today's tight economy, who doesn't want to free up some cash? Trim the fat but not the fun from your budget - here's how.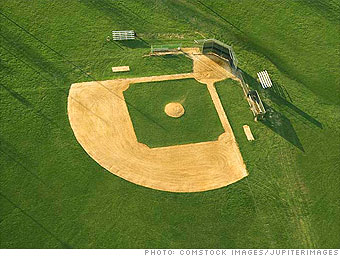 Monthly savings up to:
$105*
These low-cost outings can be a lot more enjoyable than loftier fare.
Take in a minor-league ball game.
You'll pay less for a seat right behind the dugout than you would for two hot dogs and a beer at a big-league ballpark. Exhibit A: Four tickets behind first base at Angel Stadium in Anaheim will cost $380 this season; comparable seats at a nearby Rancho Cucamonga Quakes game are just $48.
Listen to aspiring musicians.
Exchange your subscription to the Philharmonic ($736 for two prime orchestra seats for four performances of the San Francisco Symphony) for one to your local university's orchestra (an introductory package with similar seating for the Berkeley Symphony Orchestra: $240).
Watch the early show.
In place of an evening at the multiplex, catch a midday matinee. Better yet, make it breakfast and a movie. Theater chains discount generously on shows that start before noon: You might pay $4.25 a ticket vs. $8.50 for the same film at night.
NEXT: Dine for fewer dollars
Last updated August 17 2009: 9:37 AM ET
Note: Other assumptions: ball games for a family of four twice a year, once-a-month movies for two.