In today's tight economy, who doesn't want to free up some cash? Trim the fat but not the fun from your budget - here's how.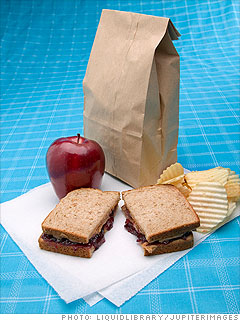 Brown-bag it.
twice a week Ditch the sandwich at the downstairs deli and pack a couple of lunches with leftovers.
Do lunch, not dinner.
Make reservations at a pricey hot spot for a midday meal; the food is the same, but the prices are cheaper.
Think small.
Forgo the white-table-cloth service at a ritzy restaurant; order smaller portions from the bar menu instead.
Indulge a little.
Eat your main course at home, then go out for dessert. Order something extravagant -- you can afford it.
NEXT: Garden smarter