In today's tight economy, who doesn't want to free up some cash? Trim the fat but not the fun from your budget - here's how.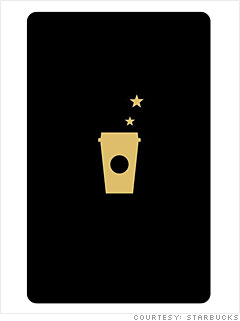 Monthly savings up to:
$25*
Sometimes you have to spend a little to save more. These upfront outlays can yield big payoffs.
Get carded.
Nab discounts by paying a membership fee at businesses you frequent. A $25 Starbucks Gold card will earn you a 10% break on lattes and pastries (worth the price if you spend at least $21 a month), plus two free hours of Wi-Fi a day.
Buy the book.
Discount coupon books like The Entertainment Book may seem cheesy, but for $10 you can get discounts of 10% or more at restaurants, theaters, and other venues in your area, along with other freebies. Or go online for discounts at entertainment.com and restaurant.com.
Drive a bargain.
A $73 annual membership in AAA doesn't just buy you maps and a free tow when you need one. You'll also qualify for hundreds of discounts, and not all of them involve travel: 6% from Dell, for example, and 10% from
Target.com
.
NEXT: Tip judiciously
Last updated August 17 2009: 9:37 AM ET
Note: Assumes 12 Starbucks drinks ($4 each); one free concert a year, restaurant/mo. through Entertainment Book for Cleveland; 10% off on $700 seven-night hotel stay; 30% off on four theme park tickets; $20 off at
Target.com
; minus membership fees.