Want to retire where residents live a long life, there are lots of doctors and hospitals nearby, and you can pursue an active lifestyle? Check out these 20 towns.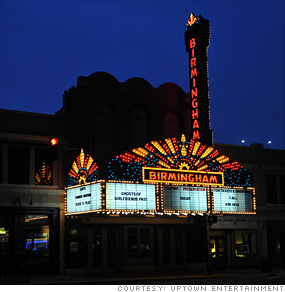 Population: 19,000
% over 50: 38%
Doctors (in county): 5,546
Hospitals (in 30 miles): 222
Life expectancy at birth: 78.44
Retirees can leave their cars behind and stay fit exploring this quaint, affluent Michigan town on foot. While Motor City is just a half-hour's drive away, in this Detroit suburb, the focus is on walking. Birmingham has been taking steps to make its downtown more pedestrian-friendly -- and it's now considered among the top 20 walkable towns in the U.S.
Shoppers can check out an eclectic mix of boutiques and antique stores in the spirited downtown area. There's also a dynamic dining and entertainment district. For a scenic path, try the woodchip trail along the Rouge Rivers, which has a number of access points throughout the town, or other trails in Birmingham's 220 acres of parks. Birmingham also boasts two community golf courses and several tennis courts. --H.Y.

See complete data and interactive map for Birmingham

NEXT: San Mateo, CA