Want to retire where residents live a long life, there are lots of doctors and hospitals nearby, and you can pursue an active lifestyle? Check out these 20 towns.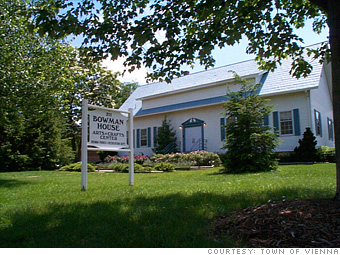 Learn to make pottery at the town's arts and crafts center.
Population: 14,800
% over 50: 40%
Doctors (in county): 2,447
Hospitals (in 30 miles): 149
Life expectancy at birth: 80.70
The fit residents of this D.C. suburb stroll from their homes into town for an evening in Vienna's charming downtown. For a run or bike ride, they head to the skinniest park in Virginia -- Washington & Old Dominion Park, which is just 100 feet wide, but runs through 45 miles of urban heartland and countryside in northern Virginia.
Washington's museums, restaurants and other activities are only 12 miles away, yet Vienna boasts plenty of its own cultural offerings. The antebellum Freeman House, which served as a makeshift hospital during the civil war, is open to the public for tours. Music, dance and opera run year round in both indoor and outdoor theaters at Wolf Trap, the nation's only national park for performing arts. --H.Y.

See complete data and interactive map for Vienna

NEXT: Aventura, FL