Want to retire where residents live a long life, there are lots of doctors and hospitals nearby, and you can pursue an active lifestyle? Check out these 20 towns.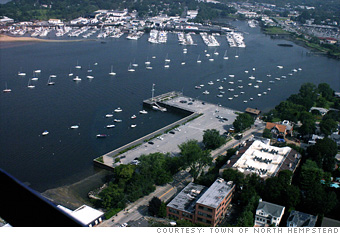 Population: 222,200
% over 50: 39%
Doctors (in county): 6,430
Hospitals (in 30 miles): 747
Life expectancy at birth: 79.18
Retirees can find plenty of ways to stay active in this Long Island town, which takes pride in its harbors. Nearby Manhasset Bay beckons sailors and kayakers to its waters. For the best salt-water fishing, head east to Long Island's south shore to Montauk.
More of a landlubber? Stroll one of the six nature trails at Sands Point Preserve, where paths wind through forests and meadows and along the beach. Or take a swing at Harbor Links Golf course, which boasts nearly 7,000 yards of green.
For culture, just cross the river into Manhattan for world-class dining, art, theater and nightlife. --H.Y.

See complete data and interactive map for North Hempstead

NEXT: Fort Lee, NJ