Demand for personal financial advisors is projected to grow a whopping 41% between 2006 and 2016. Which other careers on Money and PayScale.com's list of America's best jobs will see big opportunities?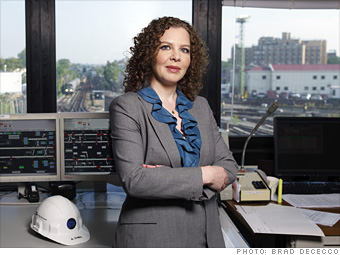 Anne O'Neil, a chief systems engineer at the N.Y.C. Transit Authority, is one of five female senior managers in a department of 1,500.
10-year growth: 45%
Current total employment: 88,000
Systems engineers possess a wide breadth of knowledge and engineering skills that have long been widely sought within the aerospace and defense industries. Now companies from car manufacturers to consumer products firms are quickly realizing the value of systems engineers as well, leading to a hiring boom.
NEXT: Personal Financial Advisor
Last updated October 12 2009: 5:03 PM ET
Note: We looked at jobs from the top 100 with the highest 10-year growth rate. When there were multiple job titles from the same category, we selected the job with the highest current total employment.