Demand for personal financial advisors is projected to grow a whopping 41% between 2006 and 2016. Which other careers on Money and PayScale.com's list of America's best jobs will see big opportunities?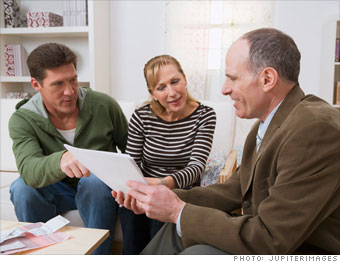 10-year growth: 41%
Current total employment: 20,000
The personal financial advisor profession has exploded as baby boomers reach retirement age and seek advice on making their nest eggs last. Meanwhile, younger folks are seeking guidance on managing savings and retirement accounts in lieu of a company pension plan.
"People know they have to manage their own financial futures, and they're turning to financial advisors to help," says Richard Salman, president of the Financial Planning Association.
NEXT: Veterinarian
Last updated October 12 2009: 5:03 PM ET
Note
: We looked at jobs from the top 100 with the highest 10-year growth rate. When there were multiple job titles from the same category, we selected the job with the highest current total employment.
*Job is in the top 100. Money only ranked jobs in the top 50.