Demand for personal financial advisors is projected to grow a whopping 41% between 2006 and 2016. Which other careers on Money and PayScale.com's list of America's best jobs will see big opportunities?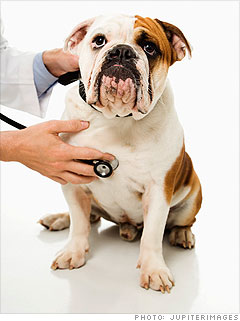 10-year growth: 35%
Current total employment: 68,000
Pet ownership has grown 17% in the past 10 years, and as more people embrace furry friends, more vets are needed to keep them healthy. The veterinary medicine field has echoed advances in human medicine, and veterinary specialists in fields like oncology and ophthalmology have found clients clamoring for services.
Another growth driver: An increased demand for vets in fields like food safety, disease control and pharmaceutical research.
NEXT: Senior Financial Analyst
Last updated October 12 2009: 5:03 PM ET
Note: We looked at jobs from the top 100 with the highest 10-year growth rate. When there were multiple job titles from the same category, we selected the job with the highest current total employment.