Demand for personal financial advisors is projected to grow a whopping 41% between 2006 and 2016. Which other careers on Money and PayScale.com's list of America's best jobs will see big opportunities?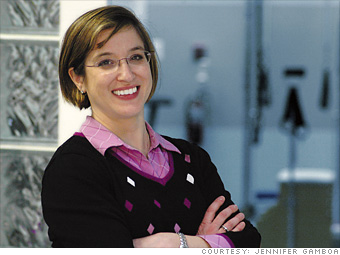 Jennifer Gamboa is a physical therapist and owner at Body Dynamics Inc. in Arlington, Va.
10-year growth: 27%
Current total employment: 181,000
Broad health-care trends are driving growth in this field: an aging population, medical advances that allow more people with injuries and disabilities to survive and thrive, and a new focus on health, wellness and preventative care.
"All of our projections show that the demand for PT will continue to increase," says Marc Goldstein, senior director of research at the American Physical Therapy Association.
NEXT: Physician Assistant
Last updated October 12 2009: 5:03 PM ET
Note: We looked at jobs from the top 100 with the highest 10-year growth rate. When there were multiple job titles from the same category, we selected the job with the highest current total employment.