Capture holiday memories with these snazzy shooters - and still have money left for the turkey.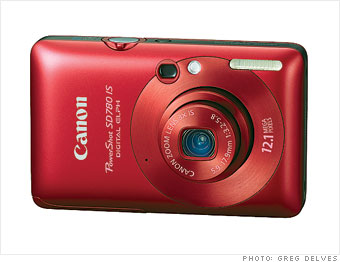 Best if:
You're a casual snapper who always carries a camera.
You need:
An ultracompact model with simple settings
Best value:
Canon PowerShot SD780 IS, $215, 12.1 megapixels, 3X optical zoom
The pocket-size SD780 is ahead of its peers in terms of resolution (prints will look good up to 13 inches by 19 inches) and in the fact that it has optical image stabilization, which fights blurring caused by camera shake.
NEXT: Sony Cyber-Shot