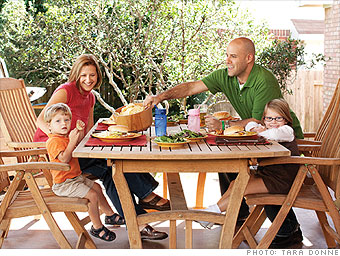 Gwen and Adam Rubenstein, with Anderson and Ava
Hometown:
Austin
Ages:
32, 32, 2, and 4
Occupation:
Stay-at-home mom, seafood broker
The goal:
The Rubensteins, who have taken a hard look at how they spend money, are determined to buy less and save more in 2010.
"To increase our savings in this economy, we're eating in more. Our family bond is growing. We are spending time together, not money."
--Adam Rubenstein
NEXT: Job