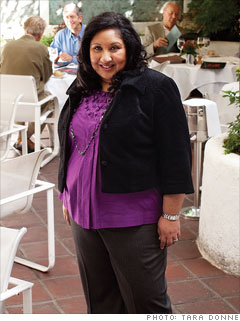 Ana Lydia Ochoa
Hometown:
West Los Angeles Age: 38
Occupation:
Owns a small public relations firm
The goal:
To grow her company despite the tough economy, by expanding her list of clients and taking out a loan that will allow her to hire more staff.
"A lot of my clients had to delay or cancel their campaigns this year. I'm hoping next year they'll have money in their budgets for PR and we'll get that business back."
NEXT