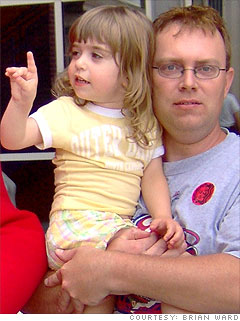 Brian Ward
Age:
37
Occupation:
Former Internet researcher
Hometown:
Trevose, Pa.
I frequently visit the Neshaminy Mall in Bucks County, Pa. It's so obvious how you can just walk around and hear the same response, "just looking," and it just amazes me how so many people come out empty handed except for a drink or snack.
I usually visit that mall and others like Oxford Valley Mall in Bucks County like three times a week. It is the only thing I can do just to kill some time. I've been laid off for four months now with no end in sight.
NEXT: Recovery: More diners in town
Last updated July 20 2009: 11:13 AM ET